I will create engaging online course, curriculum, content, worksheets
Last updated on May 31, 2023 10:30 pm
Details
Welcome to My Gig
Hello!!! 
I'm Smith, and I'd love to help you with your online course curriculum content.
A lot of people think that creating a curriculum is easy. But it's not. It can be a very complex process, and it requires a lot of creativity to make sure that the material is engaging and relevant to your audience.
I've been working in education for over 6 years now, and I've seen a lot of curriculum writing processes. The ones that go well have one thing in common: someone who knows how to write a curriculum has written them. A good curriculum writer understands what makes an effective lesson plan, how to make sure that the material will be engaging enough for students, and how to ensure that it's relevant to the audience they are writing for.
If you're interested in hiring me as your curriculum writer, let me know!
Why should you work with me?
100% Satisfaction Rate
Professional Experience of more than 7 years
Unlimited revisions till satisfaction
Can provide Sample Work of any type
24/7 Availability
My Services include:
Full online course
Course Curriculum
Course Lesson plans
Canva Presentation Design
Course Modules and Slides
Course Worksheets in pdf
Order now!
FAQ
I am new to this process i do not know anything about this?
Do not worry ill help you out through all the process and will guide you through every process and provide you my consultation even after order completion
Specification:
I will create engaging online course, curriculum, content, worksheets
| | |
| --- | --- |
| From | United States |
| Member since | May 2022 |
| Avg. response time | 3 hours |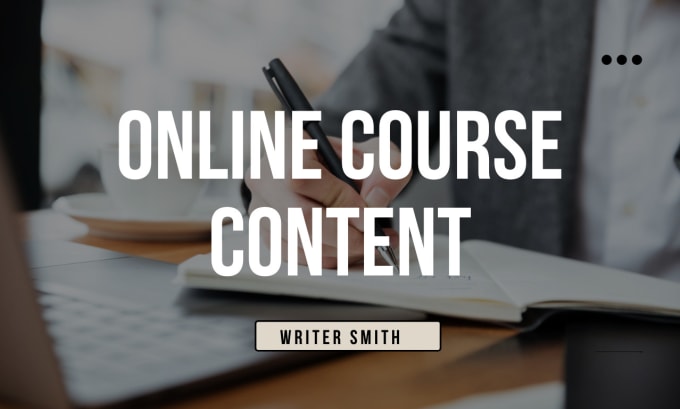 I will create engaging online course, curriculum, content, worksheets