I will record a british male voice over for you
Last updated on May 7, 2023 4:39 pm
Details
OVER 5,000 ORDERS COMPLETED
This gig is for a professional male British voice over recorded with high-end studio. Perfect for product & service explainer videos, documentaries, YouTube videos or even podcasts & animations.
CLIENTS
Visa, KLM, Dunhill, Volvo, SumUp, CVLibrary, The London Grooming Company and many more. The type of voice overs I offer include things like:
TV & radio
Adverts / Commercials
Friendly conversational narration similar to Jony Ive or The School of Life
Crowdfunding like Kickstarter & IndieGoGo
Video game characters
Phone messages & IVR
Tutorials
Business training & promos
Powerpoint presentations
PRICING, PACKAGES & ADD-ONS
I charge $25 per 100 words, however, add-ons for things like Express 24hr Delivery, Commercial & Broadcast Licenses, music from my own rights-managed music library & syncing to video can be added at checkout if needed or save considerably with my packages.
WHICH LICENSE DO I NEED?
Please see the FAQ's below for details of which license to purchase.
LASTLY…
Please provide a proof-read script
No offensive or abusive recordings please
Further gig details can be found in the FAQs below
FAQ
Which license do I need?
Fiverr has two types of licenses: Commercial Rights (CR) and Full Broadcast Rights (FBR). In most cases, a CR license is all that is needed unless you are publishing on TV, radio, cinema or other paid marketing channels where an FBR license would be needed.
Does my order include any revisions?
Small revisions like re-recording a sentence or two, fixing pronunciation errors or technical glitches are included, however, full re-records require a new order for the cost of the word count. If your script is long or you have a tricky client, contact me first and we'll find a way to make it work.
Do you offer Express Delivery?
Yes, I do, although it depends on my availability. Please contact me for this option if your order is urgent and I'll do my best to pop you ahead of the queue.
What is the delivery time on weekends?
For express delivery i.e. within 24 hours, please contact me first so I can be sure I am available to complete the order in time. Standard delivery orders are fine to place on the weekend.
How many words is 60s?
As a guide, I read at approximately 150 words per 60s. If your order needs to fit within 1 minute, I'd recommend no more than 170 words total for best results.
Do you proof-read scripts?
Yes! I offer a add-on you can purchase for proof-reading your script and will adjust the grammar to make things flow smoothly and sound natural.
Do you separate out recordings into parts?
The price quoted is for delivery of a single audio file unless agreed otherwise, however, for small orders like voicemail recordings I am willing to separate the files for free. If you need your order split out into a lot of files (up to 150 files), please get in touch for a quote.
Do you do adult-themed voice overs?
I'm afraid not, that's for a different breed of voice over artist!
Do you provide any services other than voice over work?
I am also a composer – please contact me for examples of my work. If you're looking for custom music + a voice over, then I can score and narrate something that will fit perfectly with the timings of your film.
Specification:
I will record a british male voice over for you
| | |
| --- | --- |
| From | United Kingdom |
| Member since | May 2013 |
| Avg. response time | 1 hour |
| Last delivery | 2 days |
5 reviews for
I will record a british male voice over for you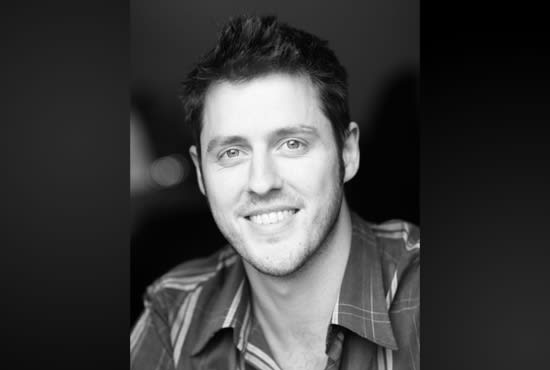 I will record a british male voice over for you