I will record a pro american voicemail or IVR greeting
Last updated on May 1, 2023 10:22 am
Details
*This gig is based on your total word count. Enter it here on the gig page in the top right to calculate your base price before any extras. Scroll down to see extras pricing.
Welcome! I'm Laura Beth and I'm here to help create the "Professional Voicemail/IVR Greeting" you need. Since I own my own studio, I can offer quick turnaround times. I've delivered over 8K orders with 5-star reviews!
Many times, a voicemail may be the first impression your potential clients get when they call your business. So, it's important to have the right professional voice there to greet them.
Base price includes:
75 words
Delivered in a .mp3 or .wav file format
HQ Professional Recording
Plus, check out the EXTRAS I offer:
RUSH One Day Delivery
Purchase additional words, $5 per 25 words
Add Background music
Split files
Record your message directly to your cell phone or VM system if needed
Voice Accents:
American English Neutral or Southern Accent
I have a wide vocal range and styles to choose from, just listen to my demo video on this gig page to hear and I look forward to working with you! 
Check out FAQ!
*I will not record adult, alcohol, or religious content, and no cursing.
FAQ
How do I place an order?
Just enter your total word count in the top right corner. It calculates the base price for you and then you "proceed to order" and follow the basic prompts to select any extras you may need and that's it!
Can I submit several recordings in one order?
Yes, if you have several recordings for the same company then please submit one .word document or excel file with all the scripts in one and submit within one order. This saves you money and my time! Thanks
Can you give me a special rate or discount?
I do not give discounts or bulk rates. This site is already a discount site for voice over services. What you will get from me is professionalism & experience from a full-time, female voice talent who will give you broadcast quality audio and excellent customer service. Just check out my reviews.
What is a HQ file format?
An HQ file is considered receiving a .wav file format as your final delivery. A .wav file is a less compressed format and better quality raw file to have.
What is a revision?
I include one round of minor revisions for your order. This does not mean re-read the entire work again in case you've decided now you want a different style. If you decide to make script changes after the delivery, then you'll potentially have to pay extra for that.
Can I see what music you have in your library?
Yes, I use Audioblocks.com. You can choose from any file from that website for me to use or I can choose one for you. This service gives you many options to choose from to find the right piece for your project.ect.
How soon will I receive my order? How fast is RUSH delivery?
All orders are delivered within 2 days. But, if you choose Rush Delivery you will receive your order within 24 hours but many times within hours!
How do I know how many words are in my script?
Within a word document, it will tell you on the bottom panel how many words are in your script. Or, I like to use this site: https://wordcounter.net/ Just paste your script within the word counter winter and it will give you a word count total.
Explanation of delivering in separate files?
My gig includes delivering one file. If you have a job that requires delivering your order in separate files, then please select the gig extra to deliver in separate files. Each extra includes up to five files. The reason I charge this is because it takes extra time to render out separate files.
Can you dial into my cell phone system and record the message live?
Yes, I do this for clients every week. I need your number and four-digit passcode. If Google voice, we will have to set a time to be online for you to give me access to your GV account. Please include this information within your order or it will cause a delay in receiving your order.
Specification:
I will record a pro american voicemail or IVR greeting
| | |
| --- | --- |
| From | United States |
| Member since | Feb 2016 |
| Avg. response time | 1 hour |
| Last delivery | about 2 hours |
5 reviews for
I will record a pro american voicemail or IVR greeting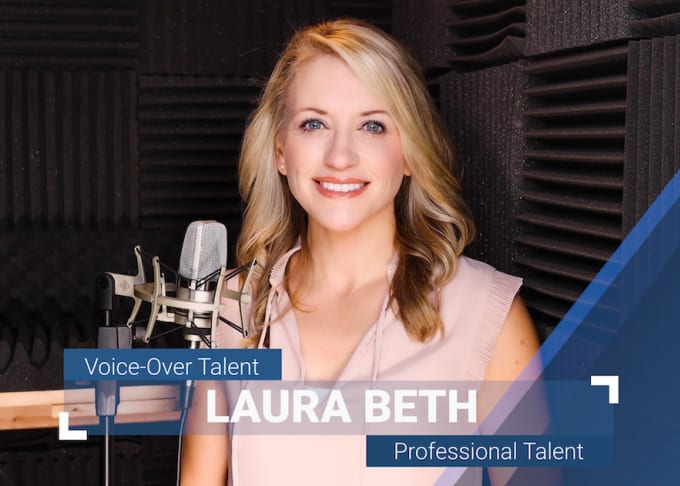 I will record a pro american voicemail or IVR greeting