I will record a professional warm, conversational, rich, characterful, UK voice over
Last updated on April 30, 2023 2:20 am
Details
I will record a warm/conversational/characterful/gravitas voice-over for you in my professional home studio. 
corporate
telephony systems
commercials 
product videos
documentaries
podcast/radio IDs
E-learning
character roles (I have 20 years professional acting experience)
My work has been used by 100s of companies and corporations worldwide including the BBC, Google, Coca Cola, HSBC, Mitsubishi, in feature films and by the NHS. 
(I'm experienced with voicing medical/technical/scientific terminology.)
My accent is RP but I can also provide others – just ask! 
I offer –
proofreading
music sourcing
rendering to video
dubbing/audio sync
All jobs include UNLIMITED REVISIONS of tone and HQ Wav as standard
Please tell me –
What is the aim of the piece? Who is the audience?
Where will it be used? 
 What is your preferred tone/style?
please send any music or visuals that will be used
Add the word count, select any extras and order now 🙂
I require a license for ALL business use
Commercial = non paid channels & internal
Full Broadcast = paid & non paid
For terrestrial TV, large orders or a custom quote, drop me a line.
I look forward to creating a great project with you!
Sally
FAQ
Will you record a free sample for me so I can see if you are a correct fit?
Yes. I am happy to record a short free sample to make sure my voice fits your requirements before you order. Just send me a message with a snippet of the script and the tone/style you are after.
What information do you need from me?
I will need a script! I will also need a description of the project, what it is for and who it is aimed at and also to know the style/tone you are looking for. If you have the music and any visuals already please share them with me as it helps me to get the tone just right. 🙂
What do you mean by tone/style?
It is helpful if you can provide some adjectives for how you want the piece to sound. i.e. friendly; calming; upbeat; enthusiastic; serious; professional. Examples of style are an atmospheric cinematic movie trailer or an over the top radio commercial. Reference videos or samples are even better 🙂
Can you record within 24 hours?
If the option is available to select on my gig then yes. 🙂 Sometimes I pause this service if I am travelling.
Please also select the wknd surcharge for express orders placed Friday through Sunday.
If you need the job even quicker drop me a message and I will do my best to accommodate.
Can you do a young or old voice?
Having a low female voice makes me able to be convincing talk like a young boy. I can also voice teenagers and have done old characters too for children's storytelling jobs and the like.
Can I send you a video or sample as a reference?
Yes please! It is very helpful to send a youtube video of something in your preferred tone or style or even a voice note you do yourself if you would like something phrased a certain way.
Why is screaming extra?
Screaming puts added strain on the voice so I charge a little extra for it. Although the director of a feature film I did quoted me as being "one of the best screamers in film today!"
Can you provide video of you talking?
I have had several requests for videos. Yes I can do this providing it is in my home or surrounding area. I am also a standard actor and can make spokesperson or character videos on request. I film on my one plus 8 and have lights. Please contact me if you have a request that involves filming.
Specification:
I will record a professional warm, conversational, rich, characterful, UK voice over
| | |
| --- | --- |
| From | United Kingdom |
| Member since | Jul 2020 |
| Avg. response time | 1 hour |
| Last delivery | 3 days |
5 reviews for
I will record a professional warm, conversational, rich, characterful, UK voice over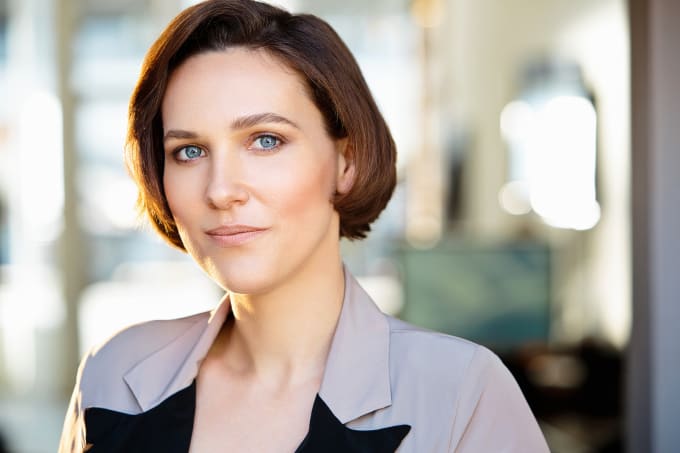 I will record a professional warm, conversational, rich, characterful, UK voice over