I will record an american male voice over fast
Last updated on May 6, 2023 12:49 pm
Details
Hi, I'm Nick. I want to help you tell your story! Every project (no matter how small) is an opportunity to take the listener on a journey, whether it be through:
Advertisements
Character Voicing
Explainer Videos
Audiobooks
On the stage, in film, or through voice work, I have a passion for bringing words to life. My goal is to deliver an outstanding product, at an affordable rate, in a timely manner that fits your needs. In every project I aspire to bring :
Clarity
Energy
Authenticity
Thanks for checking out my gig! Let's work together!
FAQ
Do I need Commercial Rights?
If your script is selling something and isn't just for test or internal use then yes you do need at least commercial rights! Commercial rights are for non paid promotion like a company website, Youtube, Instagram etc.
Do I need Full Broadcast Rights?
Full Broadcast Rights are for paid promotion or if you would like to do a full buy out. TV, Radio, or Paid internet promotion. Full Broadcast Rights give you rights to run the audio anywhere you like in perpetuity!
What Equipment do you use?
I have a fully professional studio stocked with everything I need to make great sounding recordings.
Custom Built Vocal Isolation Booth
(designed to block all outside noise and fully acoustically treated inside)
Sennheiser MKH 416 Shotgun Mic
(said to be the gold standard in voice work… I agree
What software do you use?
2020 Mac Computer
REAPER (DAW)
(my editing workhorse)
World Class plug ins:
SOOTHE 2
(evens out any harsh frequencies to make your audio sound smooth)
IZOTOPE RX8
(all around workhorse making sure your audio is clean, perfectly loud and level)
Can you fully produce my audio with music?
Yes I can for an extra fee! We will select the royalty free music together from a website (audio jungle, Artlist etc) and I will fully mix and master the audio of your project.
Can I direct you live?
Yes for an extra fee. We can schedule a directed session via Zoom, Skype, or Source Connect. Please let me know you need this and ask for a custom offer.
Can you do an Audio Sync?
Yes for an extra fee! Typically an audio sync will take about five times longer than normal to get perfect and delivered back to you. Make sure you let me know upfront if this is something you need! Please ask for a custom offer.
Do you Master to TV, Radio, and ACX standards?
Always! My Studio is fully equipped to deliver compliant audio. I deliver your audio in high quality WAV files, mastered to whatever standards you need. You can rest assured your audio will be loud and level. If not specified I master to -24 LUFS[LKFS] (Calm Act Spec – ATSC 85).
Specification:
I will record an american male voice over fast
| | |
| --- | --- |
| From | United States |
| Member since | Mar 2020 |
| Avg. response time | 5 hours |
| Last delivery | about 16 hours |
5 reviews for
I will record an american male voice over fast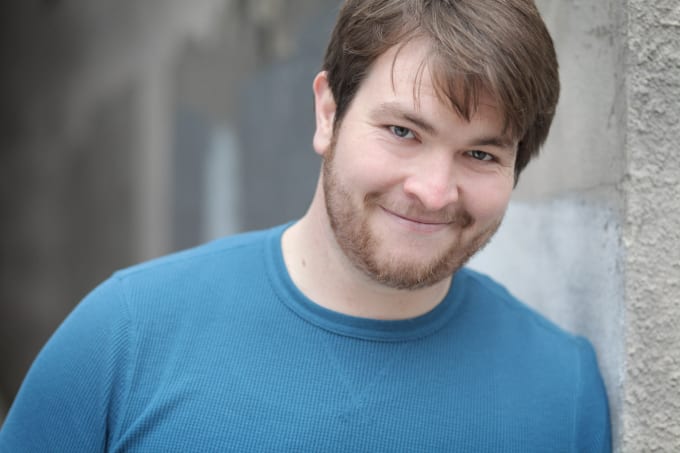 I will record an american male voice over fast