I will set up online course, content creation on mental health course, elearning
Last updated on May 20, 2023 7:18 am
Details
Hi
Welcome to my Gig!
ONLINE COURSE, CONTENT CREATION ON MENTAL HEALTH COURSE, ELEARNING
You need to set up an online course to teach people about mental health? You need to create content for the online course on mental health? I would like to help you with your online course content.
I have experience in editing and writing mental health information. I am also familiar with the formatting requirements of several different educational content
I will turn your online course about mental health into a rock-star course that people can't put down
What you will get:
I create an online course with engaging content
I will design eye-catching graphics and visuals to make the information easy to absorb
I will use the principles of persuasive psychology to help you sell more courses, so you can generate more revenue from your audience
You'll love it because:
You get to focus on what you love: creating engaging content
I will take care of the boring stuff for you
It's time for you to stop wasting all your time on administrative tasks and focus on what you do best: teaching others how to be better at whatever they do, including improving mental health
Best regards,
Lorreta.
FAQ
What do you need to get started?
Topic and number of modules needed
Specification:
I will set up online course, content creation on mental health course, elearning
| | |
| --- | --- |
| From | United Kingdom |
| Member since | Feb 2022 |
| Avg. response time | 3 days |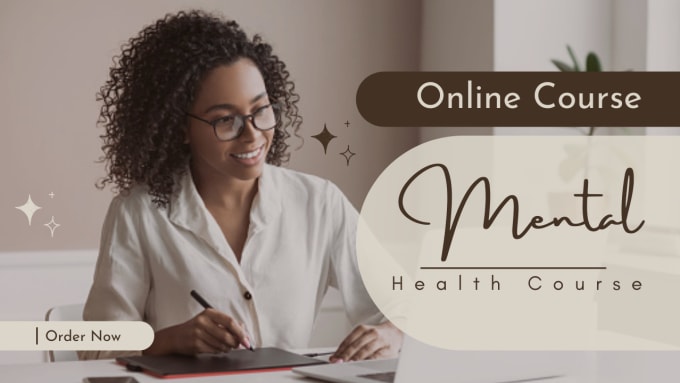 I will set up online course, content creation on mental health course, elearning